What's New
Recycling Industry - Current State of Affairs
January 2018

Dear Customer,

We have always worked hard to save you money and handle your recyclable materials responsibly. The resulting non-recyclable leftover portions of your materials have been disposed of properly - either sent to a Waste-to-Energy (WTE) facility when possible or a landfill when necessary.
The last several years have been extremely challenging here in the recycling world and the problems have accelerated more recently.
China, one of the world's greatest importers of recyclable materials, announced in July 2017 that they would be placing an import ban on 24 categories of solid waste including certain types of plastics, paper and textiles. This ban took full effect on January 1, 2018.
Recyclable material values have dropped - in many cases, substantially. Future drops in value are predicted. As a result, recyclable materials have become harder and harder to move to end-markets. Due to a lack of market, many previously recyclable items have now become essentially unrecyclable.
In addition, local landfills have continued to close putting additional strain on Waste-To-Energy (WTE) facilities located in Massachusetts. This strain has resulted in long lines and in many cases in the inability to deliver non-recyclable WTE feedstocks, when needed.
All of these factors have led to a substantial back up of materials as well as a reduction in the number of materials that currently enjoy end-markets. The piles of material are growing and there is currently no light at the end of the tunnel.
Due to all of these factors, we have been forced to institute several changes. We have begun the process of raising our rates. When processing your materials, we will continue to seek recycling markets first, waste to energy facilities second and landfills third. However, based upon all the negative factors affecting our industry and your materials, it is likely that the percentage of materials that cannot be recycled or sent to waste to energy will increase, resulting in a greater portion of your non-recyclable materials going to landfill.
Your sales representative will be in touch regarding the necessary pricing changes for your account as well as to discuss the possibility of discontinuing the collection of certain materials that do not currently enjoy a recyclable market with slim prospects for improvement.
For more information regarding the current state of affairs, please see the following articles:
https://phys.org/news/2018-01-china-import-upends-global-recycling.html

https://www.npr.org/2017/12/09/568797388/recycling-chaos-in-u-s-as-china-bans-foreign-waste

http://www.milforddailynews.com/news/20180104/mountains-of-paper-stacks-up-at-el-harvey-after-china-says-no-more
Questions regarding this correspondence may be addressed to your sales representative or our General Manager.
Sincerely,
The Staff at Conigliaro Industries, Inc.
---
ShopRecycled.com is re-launched!
ShopRecycled.com was created to help people find great quality reclaimed and recycled-content items for their home or business.
ShopRecycled.com is a division of Conigliaro Industries, a Total Recycling Services company. Founded in 1990, Conigliaro Industries (www.conigliaro.com) has recycled in excess of 675 million pounds of material from homeowners, businesses, hotels, colleges and industrial facilities across the United States.
Many of the items received have plenty of useful life left in them. We began offering these perfectly reusable items for sale over twenty years ago and this part of our business continues to grow.
In addition to reclaimed items, ShopRecycled.com also offers buyers many "recycled-content" products, that is, products made with recycled materials. Examples include our PolyCorn Packaging Peanuts which are made from 100% recycled expanded polystyrene, our Plas-Crete Blocks made with recycled mixed plastic aggregate (www.conigliaroblock.com) and our Boston's Best Patch pothole filler made from recycled mixed plastics.
Please browse our online store or visit our facility in Framingham, MA often as our offerings are updated hourly! When you buy from ShopRecycled.com you'll save lots of money and help the environment - a win, win!
VISIT WWW.SHOPRECYCLED.COM !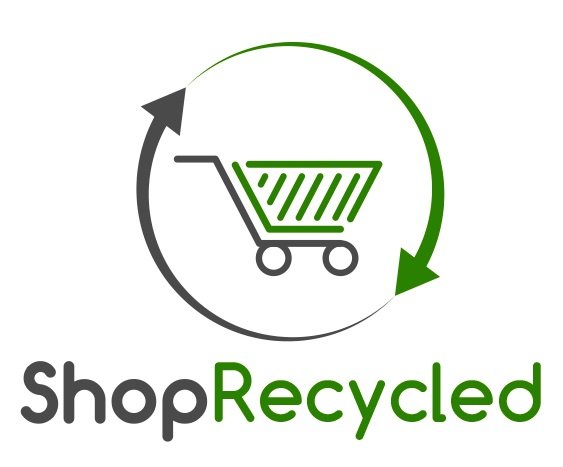 ---
Latest EPA figures highlight effect of evolving ton
By Bobby Elliott, Resource Recycling

June 23, 2015
Numbers released late last week by the U.S. EPA suggest the nation's recovery of recyclables is at a standstill, with recycling and composting flat in 2013. Industry experts pointed to the shifting material mix as a primary factor in the stagnant U.S. recycling rate.
According to the EPA's nearly 200-page report, the U.S. generated 254 million tons of municipal solid waste in 2013 and recovered 34.3 percent of it – 0.2 percentage points below 2012's recovery rate of 34.5 percent and 5.8 percentage points higher than the 2000 rate of 28.5 percent.
While some material types experienced increased recovery in 2013, including scrap electronics, recovery rates for paper, plastics and food – segments that combine to account for roughly 54 percent of overall generation – were all within a percentage point of 2012 totals.
The 2013 paper recovery rate, by far the highest among major material categories, was 63.3 percent in 2013, while the plastics recovery rate (9.2 percent) and food recovery rate (5.0 percent) remained in the single-digits.
"Sooner or later, people have to ask themselves what is a realistic recovery rate [to achieve]?" Chaz Miller, director of policy and advocacy at the National Waste and Recycling Association, said in an interview. "I think it's clearly more than 34 percent, but I think a lot of cities and states hurt themselves by setting unrealistic, unachievable goals."
The material mix
One challenge noted by Miller and others in the industry is the so-called evolving ton, the phenomenon of increasingly lightweight, sometimes plastics-based packaging replacing heavier, more easily recyclable paper and glass packaging. In other words, a ton of recyclables today is harder to amass than it was a decade ago.
Keefe Harrison, the executive director of The Recycling Partnership, a group that helps support and assist municipal recycling programs nationwide, said single-stream programs have grown in the U.S. The programs have led to higher recovery rates on a community-by-community basis, but they have not been immune to today's lighter ton.
"What I see when I look at the report is not an indicator of consumer apathy or even declining rates – I see a changing packaging scene," Harrison said. "This speaks to me more about the evolving ton than the impact of single-stream to deliver more material."
Plastics generation, accounting for 13 percent of the waste stream in 2013, has increased 27 percent since 2000 while paper generation has fallen by almost 22 percent. In that same time frame, glass volumes have decreased by about 10 percent.
Looking forward
Bill Moore, an expert on recovered paper markets and president of Moore & Associates, said it's safe to predict annual paper generation to fall further in the next five to 10 years.
According to Moore, annual paper generation could soon reach a bottom of 60 million tons (in 2013, U.S. paper generation was 68.6 million tons). He predicted in the coming years the rate at which the material is recovered will be "flat at worst, but probably has a small growth potential left."
One material that might need to pick up the recovery slack, experts say, is food scraps. Food waste increased by 2 percent in 2013 and now accounts for about 15 percent of the overall waste stream. The food recovery rate, meanwhile, is at 5 percent.
Nora Goldstein, the editor of organics-recovery publication BioCycle, says just 2 percent of U.S. households currently have curbside food scrap collection, but she noted efforts to donate unused food are gaining ground.
"The good news, despite these realities, is that generators of food waste continue to be interested in diversion of this stream from disposal," Goldstein said. "And demand for quality compost is growing rapidly."
On the plastics front, increasing the recovery rate has been a unique challenge, said Steve Alexander, the executive director of the Association of Postconsumer Plastic Recyclers. He noted plastics generation continues to grow.
"Growing the [recovery] rate as the denominator is growing is tough, but it's also a nice problem to have because it means there is a sizeable opportunity in plastics recycling," Alexander said.
---
Recycling is Stalling? We don't think so!
Despite the tough recycling markets Conigliaro Industries is helping our customers recycle more and more every day!
Click here for more information about the worldwide markets: http://www.washingtonpost.com/local/dc-politics/american-recycling-is-stalling-and-the-big-blue-bin-is-one-reason-why/2015/06/20/914735e4-1610-11e5-9ddc-e3353542100c_story.html?wpisrc=nl_headlines&wpmm=1
---
Shingles, Shingles Everywhere!
With the incredible snows and the resulting ice dams this past winter, Massachusetts residents are faced with damage to their homes and business properties.  The damage to roofs, both pitched and flat, is especially widespread.  The good news is that roofing materials are recyclable once removed.  Shingles can and should be recycled if you are re-roofing and Conigliaro Industries can help with our cost-effective shingle recycling programs.  We can drop containers, haul the material and get it recycled all with just one phone call.  This spring the volume of waste shingles being handled by Conigliaro Industries has been very high with no end in site.  So if you are generating shingles give us a call at 888-CONIG-25!   
---
Conigliaro Industries participates in CARE Conference
Carpet America Recovery Effort (CARE) held their annual carpet recycling conference in New Orleans last month.  The conference was a huge success.  Carpet collectors and recyclers like Conigliaro Industries were able to learn all about the carpet industry as well as learn all about the amazing industry initiatives to increase carpet recycling rates nationwide.  Of note, industry leaders are working hard to develop ways to recycle the ever-increasing volume of PET carpet that will soon hit the waste stream.  For more information about Conigliaro Industries' carpet recycling services call 888-CONIG-25.
---
US Facing Glut of Scrap Materials
According to a recent article in the Wall Street Journal, the US is experiencing a glut in the scrap and recycling industry.
---
Electronics Recycling Bonanza!
Conigliaro Industries provided free-of-charge electronics recycling services at Framingham's April 25th Earth Day Celebration on the Town Green. The response was incredible. We collected and recycled 19,740 pounds of material, enough to fill three box trucks and a car! This was substantially more than the 3,500 pounds collected at the same event in 2014. Great job Framingham!
---
The Hook Lifts are Coming, the Hook Lifts are Coming!
Conigliaro Industries is pleased to announce the expansion of our fleet of vehicles and recycling containers. Beginning in mid-June, we will be offering Hook Lift containers and service. The perfect solution to all your recycling needs!
---
Conigliaro Industries turns 25 years old!
Conigliaro Industries reached an amazing milestone on Earth Day, April 22, 2015 - we reached our 25th Anniversary!  Founded in 1990 as a paper recycler, over the last twenty five years we have grown to accept 150 unique materials.  Better yet, we have recycled in excess of 675,000,000 pounds of material since inception!  Happy Earth Day to all our customers and friends!
---
Appetite for Destruction
Destruction is their business, and business is good.
MetroWest Daily News,
August 1, 1999
Kurt Blumenau, News Business Writer
Conigliaro Industries of Framingham and Security Engineered Machinery of Westborough specialize in tearing things apart. And, at a time when personal and corporate security are burgeoning concerns, both find ready takers for their services.
Conigliaro, well-known for its regional recycling work, will also lease its six-foot shredder on unwanted or illicit goods. Over the past decade, the Southside company has destroyed everything from a truckload of stolen Tang drink powder to a stack of Beanie Baby promotional giveaway cards, president Greg Conigliaro says.
"They sent two armed guards out with the truck," says Conigliaro, who estimates the Beanie cards were good for $900,000 worth of the stuffed toys.
From manuals to bank cards, walk through the work areas of Conigliaro Industries' Waverley Street plant, and you're liable to see a little bit of everything. Stray newspapers and brochures litter the floor, and Greg Conigliaro pushes empty plastic milk crates out of the way with his foot.
That clutter comes from the company's thriving recycling business. The company processes 50,000 pounds of material a day—milk jugs, grocery bags, paper and other detritus of MetroWest life, some of which inevitably breaks free from bales and floats around the floor.
But, when necessary, Conigliaro Industries can make products disappear without a trace—or, at least, reduce them to unrecognizable quarter-inch granules. The company added its destruction niche a few years ago, according to its president.
"It was directly tied to when we added bigger shredding machines for recycling operations," he says. "We offer this as a side benefit for our customers."
That ability appeals to colleges and hospitals, who rely on Conigliaro to shred top-secret student and medical records in bulk.
High-tech companies turn to Conigliaro to destroy large quantities of outdated personnel manuals, while coupon-book makers truck in loads of expired books. The recycler also trashed leftover ATM cards stamped with BayBank's logo after new owner Bank of Boston phased out the name. "They were beautiful," Greg Conigliaro recalls. "They were nice plastic."
Conigliaro's destruction work—which makes up about 20 percent of its business—has also wreaked havoc on all kinds of mislabeled, outdated, or flawed consumer goods.
One shaving cream company changed its packaging, then shipped over brand-new, unfilled cans stamped with its old label. Greg Conigliaro says companies would rather destroy those products than see them land on the shelves of discount retail stores.
It's not rare for the company to trash unused products. On one recent morning, a fresh box of factory-wrapped copier parts waited to take the short conveyor belt ride into the shredder.
"We've had brand-new computer cabinets that were never made into computers, because they were 486 and then Pentium came out," he says, referring to cutting-edge computer chips.
The cost of destruction, and the size of the finished product, depends on the load and the client's needs. Computer parts can be ripped into quarter-inch shreds or further processed into gravel-sized lumps.
Conigliaro will also videotape or photograph the process and provide a certificate of destruction. Sometimes, clients send an observer to make sure the destroyers don't help themselves to a free T-shirt or coupon. "Our employees are very good about that," Greg Conigliaro says.
Most of what Conigliaro destroys ends up being recycled. Computer cabinets are reborn as road patch, while food products usually end up feeding farm animals—with a few exceptions.
"If you have something edible, there are pig farmers who love it," Greg Conigliaro says. "They don't like chocolate, though—the pigs get too hyper." …
---
The True Information Superhighway
The True Information Superhighway
American Plastics Council
"Power of Plastics" Online Newsletter
May 1999
So your computer dies and you've successfully transferred software and data onto a new one, leaving you with the plastic casing and the electrical components. What do you do with it now?
Refurbishing the electrical components for use into other electronic devices, such as answering machines and video games, is a practice more and more companies nationwide are participating in. But what about that plastic used in the housing for the chips and components (which constitutes 18-20 pounds of a computer's weight)? Computer housings can be shredded and reformed into, for instance, plastic lumber or even mixed into the roads we drive on - a literal "information superhighway." How does this innovative process work?
Recently, a Framingham, Mass. Recycling firm, Conigliaro Industries, Inc. joined the foray into firms that disassemble and resell electronic components but with a different concentration. They focus on recycling the plastic portion of computers with, for instance, ground plastic materials mixed as an aggregate and integrated into an asphalt matrix products then used as a base in road underlayments. And in April of this year, they demonstrated a way to convert the plastics found in electronics into pothole filler.
Discarded computer and electronic housings such as these can be recycled into a true "information superhighway" - underlays and pothole filler for the roads we drive.
This innovative approach to recycling computer and electronic housings, such as copiers and printers, involves granulating plastics into a lightweight "asphalt-type" cold-patch mixture that can by used in any type of weather or temperature. Mixed with a proprietary emulsion formula, the resulting product utilizes approximately 20 pounds of plastics per pail (approximately half the weight of the typical patching component used on potholes) and accounts for almost 75 percent of the product volume. The patch then sets within hours, resulting in permanent repair to the road.
In the Northeast, this recycling process consumes up to 12.5 tons of computer and other plastic housings a day and the potential to recycle over 12 million pounds of plastics electronic equipment a year exists. The success of this program is drawing attention nation and worldwide and hopefully, with estimates that by 2005, 150 million computers will have been recycled, other communities will attempt Conigliaro's program. In fact, Conigliaro Industries' use of recycled plastic for road underlayments and pothole filler is just one innovative solution to the challenge presented by the increasing stream of outdated computers and electronic equipment.
Recently IBM took recycling of plastics and computers one step further - to the very beginning of a computer's "life" by launching the world's first 100% recycled resin desktop computer. In March, IBM announced that its IntelliStation E Pro, has all of its major plastic parts constructed from 100% recycled resin, something the computer industry had never attempted before in new system production. And once this desktop comes to the end of it's "life", it can be recycled into the roads we drive on. A triumph for plastic recycling from beginning to end.
###
To view the originally published article, please click here.
"Plastics Make It Possible" is a registered trademark of the American Plastics Council.
---
Aiming for Zero Waste
Conigliaro Industries, Inc.
Making a market in recycled products
By Micky Baca
Excerpts from Feature Article,
April 14, 1997, Worcester Business Journal
A lot of companies recycle computer paper, corrugated cardboard or soda bottles. But Conigliaro Industries Inc. in Framingham will also shred and recycle washing machines, 55-gallon chemical drums and even chocolate bars that have outlasted their shelf life. As company founder and President Gregory Conigliaro puts it, "…Our whole thing is to be the total recycling service."
Conigliaro Industries' 450 customers around New England, New York and New Jersey can count on the company to take some 150 materials; grind, shred, cut up or bale them; and, in most cases, deliver them to other companies that will give them new life in other products. Today's foam cups might become tomorrow's packaging. Plastic petri dishes could emerge as video tapes. Plastic grocery bags could be transformed into plastic wood. Construction debris might blanket a grove of rhododendrons after being chipped into mulch.
In some cases, Conigliaro Industries manufactures its own products from recyclables, namely a foam packing it calls Polycorn. It also makes bean-bag and stuffed-animal stuffing. It also sells some cardboard boxes for reuse. Those products are only the beginning of what Conigliaro envisions will be a whole array of products his company will produce from various waste materials in the future. "Our goal is to make a product out of everything," he says. "That's vertical integration."
Conigliaro's disheveled office is in the heart of a run-down, 88,000-square-foot mill building constructed in 1905. One floor below, workers busily sort plastics trucked from hospital operating rooms, operate noisy machines that grind plastic and foam into mounds of granules, and prepare to destroy hundreds of faulty computer components fresh off the assembly lines but headed for recycling. Out back, rows of baled plastics and papers await transport via one of Conigliaro Industries' fleet of eight trucks and 45 tractor-trailers.
His is a complex business, Conigliaro admits. He not only operates a trucking and materials-processing company, he explains, but also "a commodity house." Like the stock market, the markets for the recyclable goods which his firm collects and sells are constantly fluctuating. These days, he says, soda bottles are down but milk bottles are up, and the paper market hasn't been the same since it collapsed in fall 1995.
On average, Conigliaro says, recycling with his company can save customers between 10 to 40 percent in waste-disposal costs. What's more, he notes, his firm helps its customers comply with ever-tightening waste regulations, protect the environment and reap the public-relations benefits of being more environment-friendly. Conigliaro lndustries' key corporate goal is helping customers achieve a 100 % recycling rate. While some very large waste-disposal companies also do recycling, Conigliaro says he isn't worried about competition. For one thing, he says, few companies do the array of recycling and related services that Conigliaro Industries offers. His customers, he says, enjoy a sort of one-stop shopping when it comes to recycling. His company will do waste audits, collect and haul materials, educate employees and customers about programs, provide containers and machinery, track materials, and even design and install signage for programs.
The benefits Conigliaro Industries supplies to customers are a balance between savings in waste-disposal costs and peace of mind in complying with environmental regulations. To that end, Conigliaro observes, computers have become as important as shredders and grinders at the Framingham waste operation. The company supplies each customer with regular computer reports tracking the amounts of materials recycled, as well as recycling fees versus the prevailing waste-disposal costs. Some companies, Conigliaro says, have reduced their Dumpster waste by 75 percent using his service. One firm, he notes, saved $100,000 in waste-disposal costs last year. Robert Daniels Jr., engineering manager for ECC Corp. in Holden, says his company realizes substantial savings by using Conigliaro Industries to recycle plastic barrels which it uses for chemical storage. The maker of printed circuit boards, which employs 130 people, had trouble finding someone to recycle the 20 to 30 drums it empties monthly at a reasonable cost, Daniels says. Using Conigliaro Industries has reduced the cost from $10 per drum to between $2 and $3. Conigliaro Industries has made recycling economical for ECC, Daniels says. "I just think they're really conscientious, proactive, down-to-earth folks," he adds. "They're realistic, straight-forward and honest. They're not pie-in-the-sky folks." Conigliaro Industries is always open to expanding its recycling horizons. "We've become known as the company who can handle any kind of material," he says. "We don't like to say 'no.' We say, 'Let's figure out if we can do it."
---
What Our Customers Are Saying
The 1990 Coastsweep Kickoff was a great success thanks to your support! Although the day got off to a rainy start, it certainly didn't dampen the spirits of the enthusiastic volunteers that came out to keep our Massachusetts beaches clean.

Conigliaro Industries contribution of adding a recycling component to the cleanup effort was invaluable. We appreciate your generosity and the cooperation displayed by your fine staff. Your concern and commitment to our environment and the community is a great example to other business leaders.

Coastsweep Kickoff
The Commonwealth of Massachusetts
Michael S. Dukakis,
former Governor

"Through Conigliaro's cost effective and reliable service, we've been able to provide carpet reclamation services to more and more Bentley Prince Street customers in the New England area. Helping our customers divert their existing carpet from the landfill after installing new Bentley Prince Street carpet and carpet tile has been made easier and cheaper in the New England area through Conigliaro's container rentals, drop trailers, live load pickups, and carpet reclamation services. Thanks Conigliaro for helping Bentley Prince Street and our customers keep carpet out of the landfill!"

Sean Higbee, Sustainability Coordinator

Edith Nourse Rogers Memorial Veterans Hospital
Bedford, Massachusetts

Healthcare facilities generate the most unique and challenging waste streams possible. Atthe Edith Nourse Rogers Memorial Veterans Hospital, not only is our hospital waste stream diversified and unusual, our potential recyclables are as well. Our facility generates and recycles paper, cardboard, wood, glass, metal, plastics, rubber, textiles, construction and demolition debris, batteries, fluorescent lamps, and more. If it can be recycled, we are recycling it.

In June 1996, I approached Greg Conigliaro of Conigliaro Industries about developing a total recycling program. I knew nothing about recycling. Greg has a vast store of knowledge and an enthusiastic interest in sharing that knowledge. Step-by-step, Greg helped us put together a total recycling program.

Since our partnership, Conigliaro Industries and our dedicated hospital "Green Team" have developed one of the most successful hospital recycle programs in the country. Our recycle program won the MassRecycle Institutional Recycling Award. We were presented at The National Recycling Coalition two years in a row. We received two Certificates of Achievement from the Federal Environmental Executive and we have been nominated for the White House Closing the Circle 2000 Award. In fiscal year 1999, we recycled 950,564 pounds of materials, an incredible 46% of out total waste stream!

I cannot say enough about the leadership and professionalism of Greg Conigliaro and Conigliaro Industries.

David Maine, Environmental Care Specialist

"Conigliaro has been a huge asset to the Town of Franklin spanning many departments in the DPW from recycling concrete buildings to expanding our Recycling Center offerings. We have added key products for recycling such as Styrofoam, mattresses, box springs and carpeting. Turn around is fast and service excellent."

Chris White, Solid Waste Coordinator, Franklin DPW

Please allow me to take this opportunity to thank you for the very informative tour of your facilities. The courtesies extended to our group from MARSHALLS were deeply appreciated. I also found your explanation of each of the many tasks that you perform to be extremely interesting. Couple this with the sheer magnitude of your entire operation, it is clear why your company is a leader in its field.

Thank you again. We were all truly impressed.
Marshalls
Cory Lovett,
Maintenance Manager
Framingham, Massachusetts

I wanted to take the time to thank Conigliaro Industries for helping us to recycle at the high school. Specifically, your company's efforts in helping us dispose consciously of over 1,000 old math text books is much appreciated.

Even more exciting is given the success of the recycling efforts of the Math Department, Framingham High School has decided to recycle even more textbooks on a school-wide basis.

Thanks again for your efforts. Keep up the great work in trying to conserve the limited resources that the world has to offer.

Framingham High School
Framingham, Massachusetts
Jeffrey Gaglione,
Math Department

I would like to take this opportunity to thank you for your services. I appreciate your quick response in the past to all pickup requests, as well as your efforts to keep the rates as low as possible for school systems. You have been a valuable resource on recycling and related issues.

Weston Public Schools
Weston, Massachusetts
Penny Theall,
Director of Food Services
Quick Quote