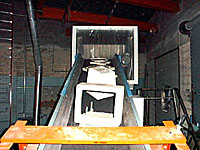 Worry-Free Product Destruction Services
Do you have obsolete, expired, or defective products or prototypes to be destroyed?


Regardless of the material, Conigliaro Industries can destroy it. Whenever possible, we will recycle the resulting shred or grind. Otherwise, it will be incinerated for energy or landfilled. Either way, we will ensure your security and reduce your potential liability.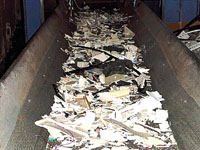 Conigliaro Industries has over eight years experience destroying all types of products and we are fully insured.
Using state-of-the-art grinders, shredders, pulverizers, balers and densifiers, we are capable of handling any size job, including the destruction of any of the following:
Medical Devices
Confidential Documents, Manuals and Binders
Computers and Electronics
Videotapes, Computer Disks, and Compact Discs
Toys and Consumer Goods
Credit Cards and Coupon Books
Comic Books, Magazines, and Manuals
Food, Candy, and Powdered Ingredients
Off-Spec or Contaminated Plastic Resin Pellets