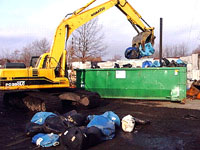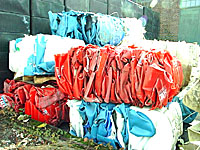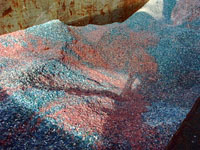 Conigliaro Industries, provider of Total Recycling Services, can help. We remove and recycle all types of triple rinsed plastic, metal, and fiber drums and crates. We will remove, destroy, and recycle your drums and we will be 20-50% less expensive than the rubbish man—guaranteed.

We will track your drums during all phases of the recycling process. Your drums will be handled in a safe and proper fashion, protecting your firm from future liability.

Best of all, your drums will be recycled into such products as manhole covers, new drums, new pallets, and new plastic products. You'll save money and help the environment. Truly a win, win!