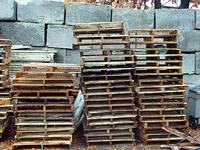 Pallets, Pallets, Everywhere!
Does your company have a problem with pallets? Most do. In fact, experts believe there are 1.5 billion pallets in the United States. That's six for every American. As they pile up, multiplying daily, they present a serious problem.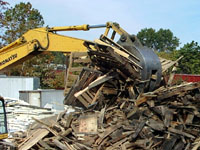 Recently the Wall Street Journal reported "Pallets are the fruitcake of industry"—Everyone has them and no one wants them!
Conigliaro Industries, provider of Total Recycling Services, can help. We remove and recycle all types of wooden pallets and crates. We credit back for good ones and save you money on the removal of bad ones. We are significantly less expensive than the rubbish man—guaranteed.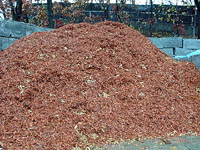 Best of all, we will recycle those pesky pallets into such products as landscaping mulch, fireplace logs, new pallets, and even furniture. You'll save money and help the environment. Truly a win, win!